Wireless Pro Is Now Available to Even More of Santa Cruz, Find Out Now if You're Eligible
Over the last few months, we've made great strides in increasing the presence of our fiber-backed Wireless Pro services into more areas than ever. First, we announced our brand new Access Point on Alta Vista Avenue that's brought better service throughout the Westside in Santa Cruz. Then, we added two new Access Points in Watsonville, bringing higher speeds than ever throughout the city.

Now, we're adding yet another new access point, this time bringing Fiber-backed speeds to parts of Santa Cruz that were previously inaccessible. Meet our new Access Point: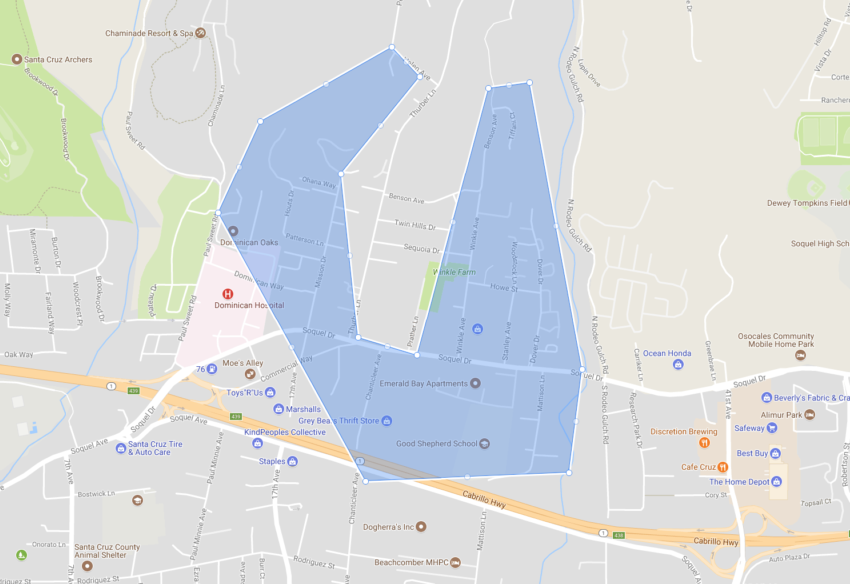 If you see your address in the blue shape above, we want to get you connected! All you need to do is fill out your address on our Santa Cruz Fiber homepage to get started.
If you're wondering what kind of speeds you'll be seeing, Wireless Pro has average speeds of up to 100 megabits per second, and average speeds of 75 mbps for both uploading and downloading. That's fast enough to stream 10 Netflix streams in high definition simultaneously without any kind of buffering! And in many cases speeds are much faster than that. That's not the end though, your speeds will automatically get better as technology improves as well.
So if you live in this zone, welcome! We can't wait to get you connected. But we're not done yet. We've got even more big Wireless Pro expansions incoming, so keep your eyes peeled on our blog, Facebook, and Twitter pages for more announcements very soon about our growing wireless network.