We say it all the time; we're constantly looking for ways to expand our network and help Santa Cruz County residents connect to the the best internet available. We're happy to announce now that we've made an important expansion to one of our best available services: Wireless Pro!

If you're able to see your address inside the green zone of the map below, we've got great news. You're now potentially eligible for Wireless Pro because of the brand new access point we've built in your area!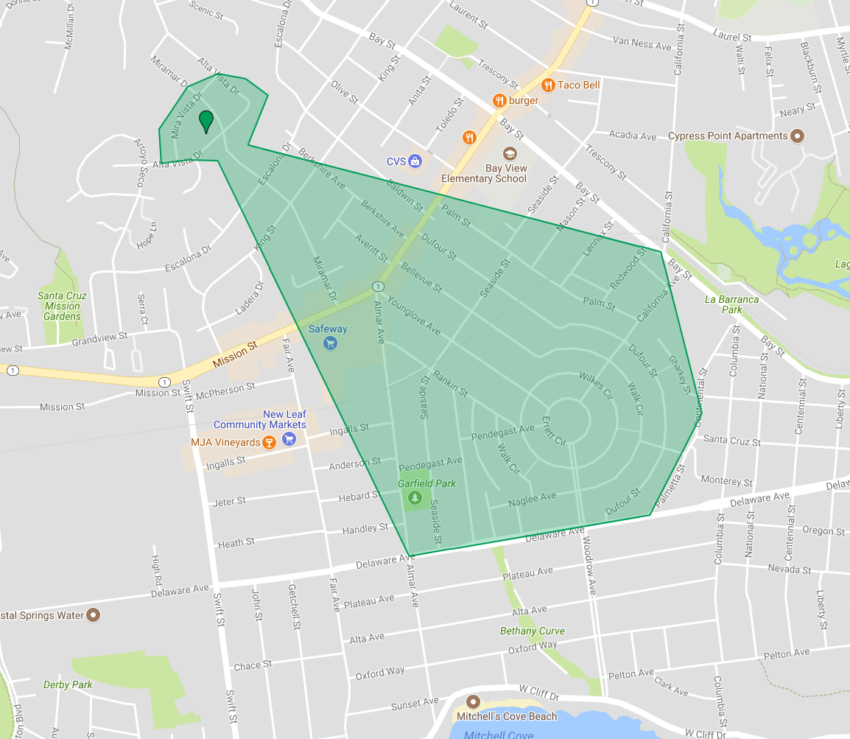 Wireless Pro is a fiber-backed, wireless point-to-multipoint connection that delivers speeds up to 100 megabits per second for, with average speeds of 75 mbps for both uploading and downloading. To give you some context, an HD stream on Netflix requires a 5 megabit per second connection. That means this connection is more than ten times that fast! And it's all for only $99.95 per month with no taxes, fees or long term contracts. You can read more about Wireless Pro, including how it all works, right here.
If you're ready to connect to Wireless Pro, go to signup.cruzio.com and fill out the service order.  Once your order is submitted, we'll contact you with the next steps for you getting you hooked up.
If you have any other questions we're always happy to answer them. You can drop us a message right here, or give us a call at 831.459.6301, extension 2, and we'll be happy to help however we can.
As always, we want to thank you for supporting a local, net neutral internet service who cares about your privacy. We appreciate you paying attention, and we urge you to stay tuned. We've got even more big news about our growing Wireless Pro network on the horizon.