The Time Has Come: Santa Cruz Fiber is Beginning Construction in Downtown Santa Cruz!
The Santa Cruz City Council has unanimously approved encroachment permits for Santa Cruz Fiber, our much-anticipated high-speed fiber project, to begin building the first segment of our citywide fiber optic network immediately. The broadband upgrade will provide internet speeds of 1 Gigabit (1,000 megabits) per second to both businesses and residents alike, and allow for even faster speeds further down the line. This also includes the launch of an upgraded suite of "fiber-backed" services, like Wireless Pro, throughout the entire County under the Santa Cruz Fiber brand.
With the permit's approval, construction in the downtown area is expected to begin in early June and continue through July. We'll be using a construction technique called "horizontal boring," that allows us to install the fiber conduit with minimal street trenching, and almost no traffic interruptions.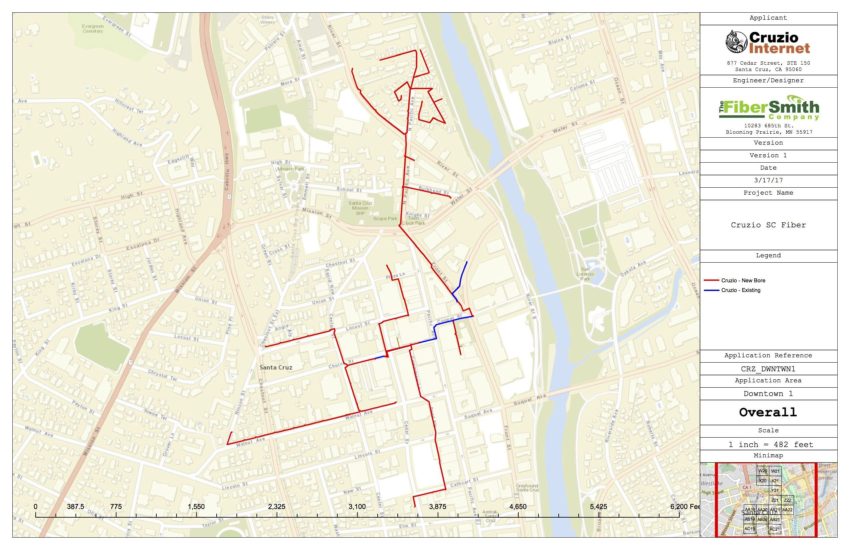 And if you happen to own a multi-unit in the downtown area, you're encouraged to contact us directly if you're interested in getting fiber to your buildings. We'll be connecting not just single homes, but even large buildings entirely free of charge during the initial buildout phase.
"Building entrances to large units can cost thousands of dollars. But it's so important to downtown that we connect as many buildings as possible, we're willing to absorb those costs if we can include them in the initial construction."

– Chris Frost,

Cruzio Director of Infrastructure & Technology
If you're interested in getting fiber to your home or business, you can also take advantage of the introductory price of $49.95/month for a Gigabit connection during the first 3 months of the network going live. We'll also completely waive your setup and installation fees if you're a new customers in this initial phase.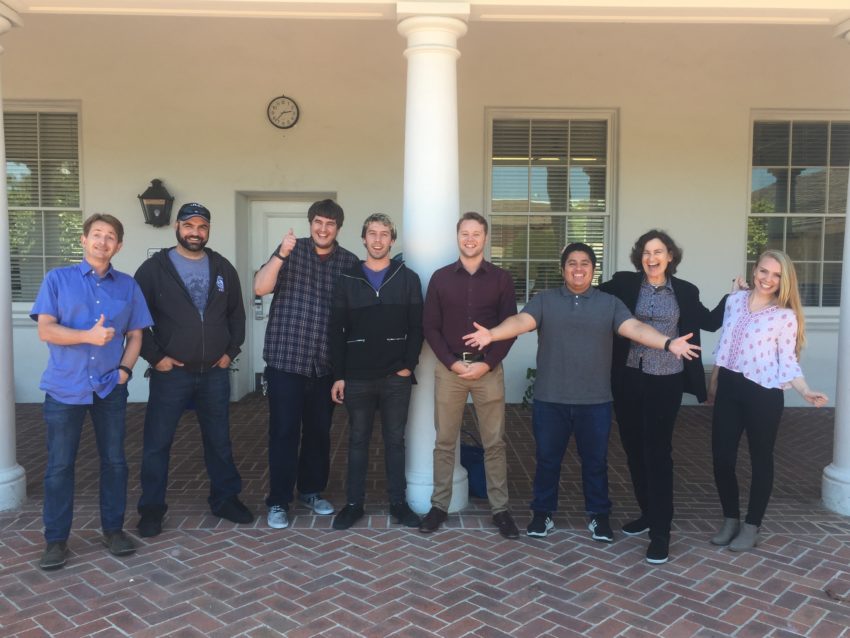 "That's less expensive and about 10 times faster than any comparable service available today. It's critical to us that we launch with a service that everyone can afford so no one is excluded from these game-changing new internet speeds."

– Peggy Dolgenos,

Cruzio and Santa Cruz Fiber CEO
This is a gargantuan step forward for the Fiber project, and we can't wait to get downtown-and eventually all of Santa Cruz County-connected to gigabit speeds.