People living or working in a remote area still need high quality internet. Cruzio Internet's Santa Cruz Fiber project has installed extensive internet in unexpected locations. We're responsible, careful, and effective — and we can be very innovative.
As an example of our work, here's a rural area in Northern Santa Cruz County: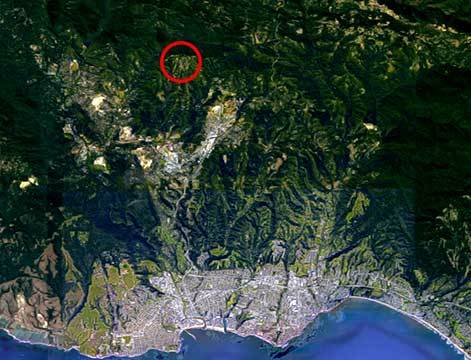 One of the properties in this area is a beautiful farm where we installed high-speed internet at the owner's house, their barn, and a property on their hill rented to another family. The buildings are stretched out across the acreage: down a hill, along a wooden fence, and past trees. They're all getting high speed broadband now. They can work, do homework, watch movies — all that internet-reliant stuff.
The main house is perched on a hill, and has a view to a Santa Cruz Fiber access point on a mountain ridge in Scotts Valley. A small white antenna, about a foot in diameter, is on top of the house to pick up the internet and another antenna is just next to it to send internet down to a barn on the property.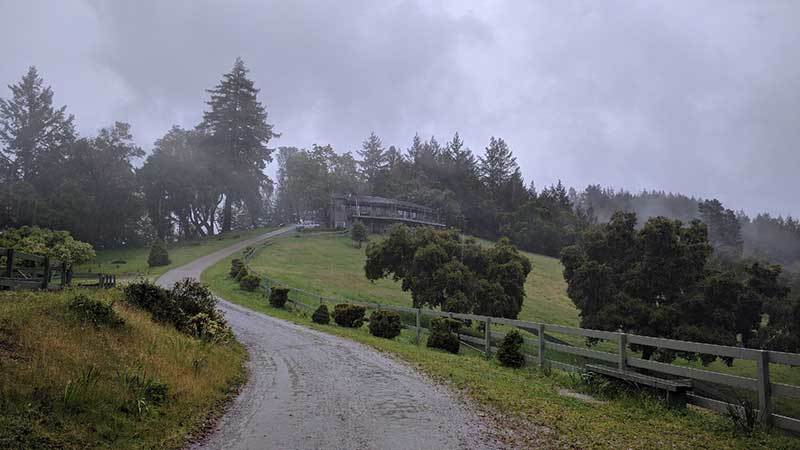 Currently, this customer has our "Wireless Pro" service, which delivers about 75 Mbps to the complex for $99.95 per month. This service is upgradable in the future, as more bandwidth is needed.
We wired the house so that all the rooms can access its internet. Check out our neat work; our technicians aren't just friendly, they're also careful and great at what they do.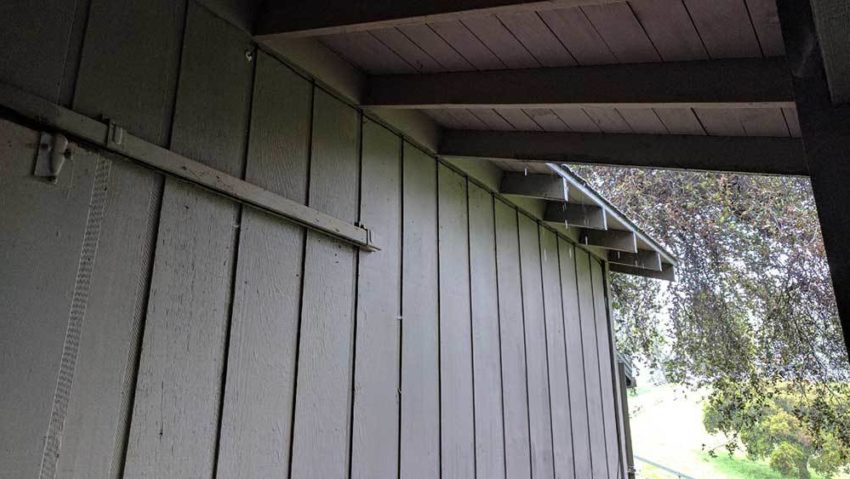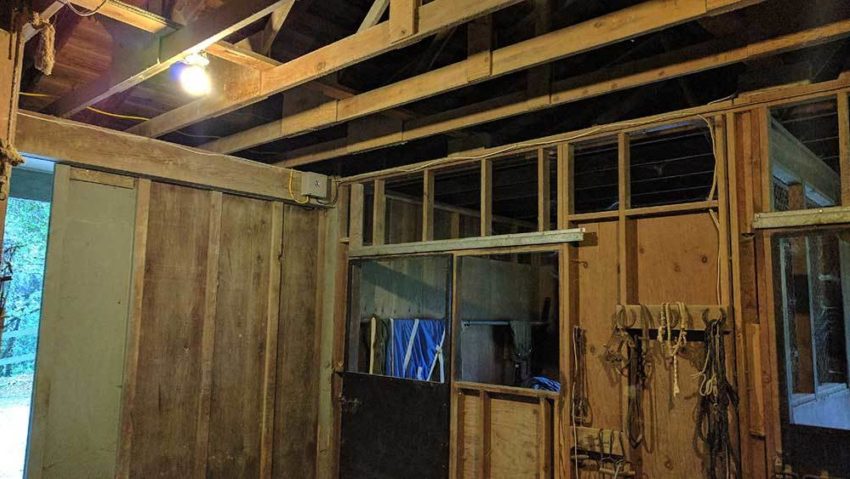 Inside the barn, there isn't much to see, but the building has excellent internet. We put the equipment we need inside a neat, clearly marked box mounted to a wall.

We ran cables along the barn wall, can you see them? We try to keep things looking nice, cables tucked away from sight.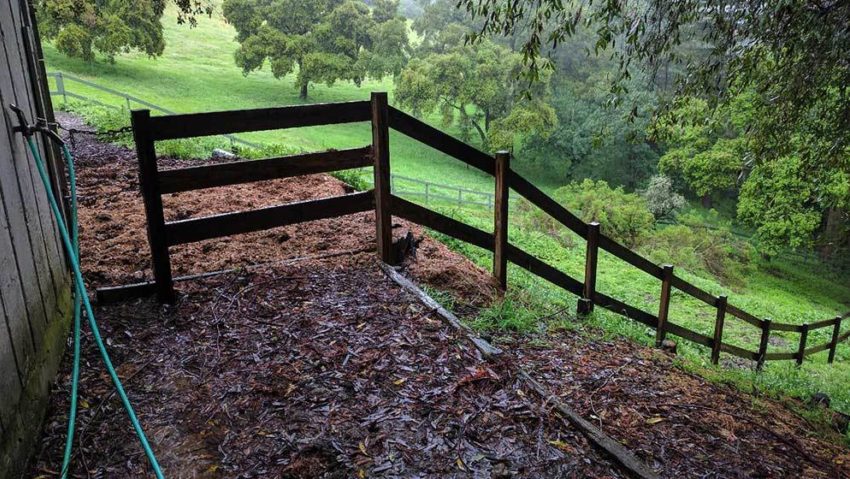 And then the cable runs down a fence. All the way down a hill, across a clearing…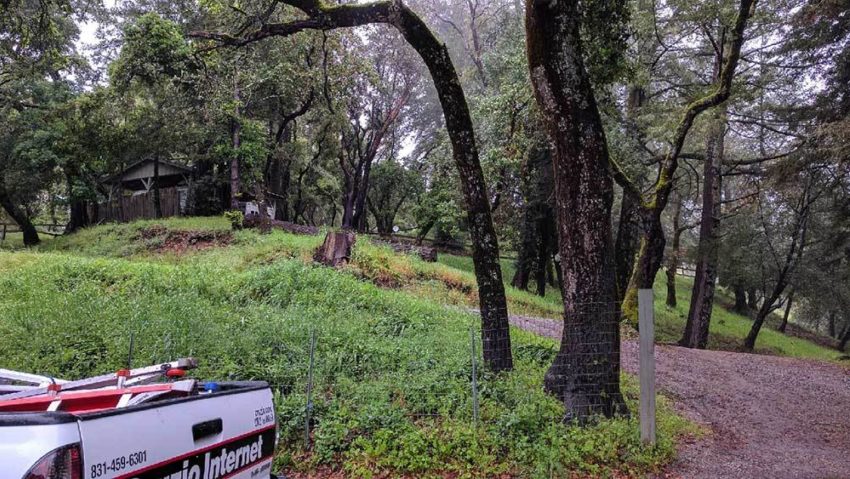 … and down to another antenna that's pointing to another house on the property.
Now, if they choose, the residents can watch movies in the barn with their horses. We suggest "Seabiscuit" starring Tobey Maguire, or "National Velvet" with Elizabeth Taylor.
Interested in a similar project?
What you'll need: some part of your property has to have line-of-sight to one of our existing access points (APs). We have APs on mountaintops (Loma Prieta, Allison, Tomita) and on many prominent buildings around the county. Sometimes we need to build a tower on your property to get a good look at an AP.
If you just don't have any line of sight on your own property, maybe you've got a neighbor up the hill from you who can see an AP. Ask around! It's possible for one neighbor to feed others, and the one who shares will get free or steeply discounted internet.
Also, wherever there is equipment, we need to power it. We can use POE (Power Over Ethernet) to run power over a communications cable. But there has to be power somewhere nearby.
And finally, especially it's a complicated project, we will need enough revenue to make the project a sustainable investment. Santa Cruz Fiber keeps track of all the inquiries we get, and if a group of potential customer is interested it helps move the project forward. So let us know you're interested.